Whether you're moving to New Zealand to study, work, or to experience a new lifestyle, there are several key decisions to consider making early on in the process. No matter how complicated your move may be, there are plenty of professional removals firms in Ireland who will help make your move as smooth as possible. Continue reading to learn more.

What are the costs of moving to New Zealand?
Other than the airfares that you'll need to pay, moving to New Zealand involves the cost of transporting your personal items to the other side of the world. It is fair to say that the costs involved with relocating to New Zealand will vary depending on how much you intend taking with you.
Since all removals firms work slightly differently when it comes to international removals, prices vary. However, the most costly part of the move will be hiring a shipping container to transport your items between continents for you. On top of this, you'll need to pay your chosen removals company for packaging crates and for taking your possessions away from your current home to the shipping container.
At the other end, of course, a reciprocal arrangement with a local removals firm will also be needed. Your appointed service provider will be able to sort this out for you. As such, the cost of the average family's house relocation to New Zealand works out as follows.
| Number of Bedrooms | Shipping Container | Other Moving Costs |
| --- | --- | --- |
| 1 - 2 | £2,127 - £2.310 (20 feet) | £500 |
| 3 - 4 | £2,250 - £2,500 (20 feet) | £800 |
| 5 and up | £4,050 - £5,394 (40 feet) | £1000 |
All of these prices are estimates and they can vary depending on the time of the year. You should also bear in mind that some people require additional shipping containers if they have lots of items they are taking, such as antique furniture, for example. If you want to economise, then it is possible to share a shipping container with someone else but you will almost inevitably see delays in its arrival if you go down this path.
Get quotes and save on your move to New Zealand
By getting experts to help you move, the whole experience can be much less of a headache. There is certainly enough to worry about when you are relocating to the other side of the planet! As such, obtaining quotations from reputable moving firms which have experience with international removals is virtually essential. You can obtain up to six different quotations with ease just by filling in the web form, below.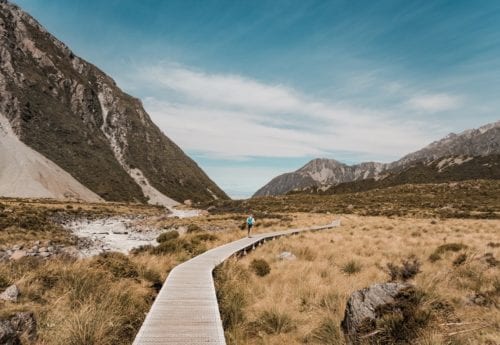 How to Organise a Move to New Zealand?
Perhaps it is sufficient to say that any move to New Zealand needs careful planning. Everyone's priorities in life are different and this really comes into sharp focus when you work out what items will be coming with you to your new home and which ones won't. If possible, make a list of everything that you own and sort them into two categories – what you will take with you and what will be sold or given away.
Prior to the actual removal, you should organise your items carefully for the long journey they will undertake and think about the packing supplies you may need. Only use robust stacking crates for your belongings. Plastic bags and cardboard boxes are simply not durable enough for an ocean-going voyage even if they are placed securely inside a shipping container.
Furthermore, you should use crates with lids so that the items inside are fully protected. Wrap anything that is potentially breakable – from dinnerware sets to electrical equipment – in bubble wrap and place them carefully inside their respective crates. Finally, write on the side of each crate its intended destination and the room it will be delivered to. This will help the removals companies in New Zealand to make sure everything gets to the correct place which, in turn, makes it easier for you to unpack.
When it comes to items that are too big for storage crates, take care to cover them with old linen or plastic sheeting. Flatten everything you can. If you have a dining set that can be unscrewed, for instance, then take it apart. For specialist or heavy items, like pianos or large canvases, seek professional advice before shipping them.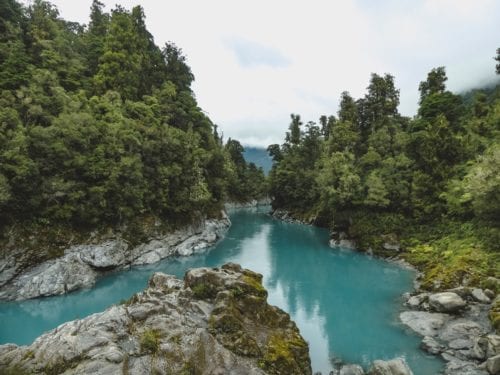 Why Hire a Company for Moving to New Zealand?
Without professionals, you will feel very much on your own during the move. If items are broken or go missing because you have shipped them yourself, then sorting out these issues will fall to you just as you are trying to get on with settling into your new life overseas.
Remember that professional removals firms are experts and will offer you specific advice for the sorts of things that your family want to take with them. In addition, good international removals offer you a moving service with the necessary insurance to ensure you have complete peace of mind while your treasured possessions are at sea.
Tips When Relocating to New Zealand
Keep your most important documents with you at all times and don't ship them separately. This means your passport, of course, but also your family's birth certificates, your marriage certificate, your credit references and your driver's license.
Check what is allowed in New Zealand. Do not attempt to ship something into the country without first having made sure that it is allowed in. New Zealand's rules are different from those in Ireland and some things simply cannot be taken with you, especially items that contain certain chemicals.
Make sure your removals firm has experience with relocations jobs to other parts of the world. You can do this by filling in the form below. Within a short space of time, you'll receive responses from professionals who have the right sort of know-how in the industry to ensure your move goes well. What's more, each will be competing for your business so you will save yourself effort compared with ringing around several different firms and handing over your details time after time.