Let's face it: Moving house is not a fun time. Add the high cost of moving house and you will surely be feeling the stress. You probably want to lower the costs as much as possible. But that requires knowing how those costs are actually calculated. Luckily, we have created this guide to inform you about the moving house costs.
The cost of moving house
If you are considering relocating to another house, you might be wondering: "What is the cost of moving house?" Before making your decision, you need to calculate the cost of moving and decide if you can afford such a move.
With such a big decision, it is natural for you to want to save as much as you can and get the most value out of your money. The amount you pay consists of:
Legal and transaction fees
Taxes
Cost of the removal company
The table below shows a general overview of the average costs of moving from a 3-bedroom house.
How much does moving house cost?
The estimated total cost of moving house is €9,303.50. This is based on the average property price in Ireland as of July 2017, as well as average conveyance, estate agent, valuation, and surveyor's fees.
Type Of Cost
Cost Details

Cost

Conveyance
- Solicitor facilitates the transfer of properties

€560 - €1,685

Estate Agent Fees
- Estate agents generally charge between 1% and 3%

€3,954

Stamp Duty Land Tax
- There is a Stamp Duty Land Tax on houses over a certain price
- Depends on price of your home

€1,977

Valuation Fee
- Required by your mortgage provider
- Depends on your mortgage product

€170 - €675

Surveyor's Fee
- Property checked for structural issues
- 4 different types depending on thoroughness

€280 - €675

Removal Costs
- House removal with packing and disassembly / reassembly

€1,350

Total
- Using an average property price of €197,699 in Ireland

€9,304
How can you lower your house moving costs?
The cost of moving house is a high one. However, you can help reduce this expense by finding the best quote from a removal company. Complete our form and receive up to 6 offers from local movers. With savings of up to 40%, comparing prices is a quick and easy way to bring down your moving costs.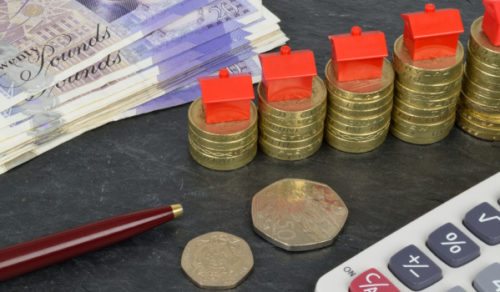 What are the different costs of moving house?
The main fees to consider when calculating the total cost of moving house are:
Conveyance fees: In exchange for handling the legal aspects of the purchase and sale of property, solicitors charge a fee. The amount varies depending on the service and the solicitor but you should be ready to pay between €560 to €1,685.
Estate agent fees: Fees differ from agent to agent but in general, they range from 1% to 3% of the house sale price subject to VAT. This fee is only paid by the seller.
Stamp Duty Land Tax: This is a tax paid when you purchase a property. Stamp duty rates only apply to the to the portion of the property price that falls within each percentage band. The Stamp duty rates are as shown below:
Stamp Duty Land Tax Rates
| Property Purchase Price Brackets | Rate |
| --- | --- |
| First €1,000,000 | 1% |
| Excess over €1,000,000 | 2% |
Local Property Tax: The Local Property Tax is paid based on the value of your house if you were to sell it on the current market. The rates are as follows:
Local Property Tax Rates
| Property Value Brackets | Rate |
| --- | --- |
| First €1,000,000 | 0.18% |
| Excess over €1,000,000 | 0.25% |
Valuation fee: Lenders charge this fee when making sure your property's worth matches the amount that they are lending to you. Valuation may be included in your deal with a mortgage provider as well as part of the property survey.
Surveyor's fee: A house survey is needed for all parties to identify any issues with the property. Depending on the level of detail required, the price will change. While lenders each differ on which survey they accept, the type of survey needed is also dependent on the age of the property.
Removal costs: Your house removal costs depend on the amount of furniture you will be transporting, the level of service requested, and numerous other factors.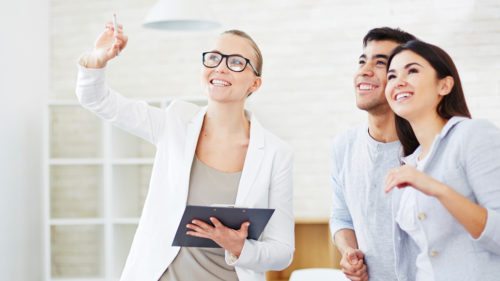 Reduce your moving costs
One of the easiest ways to decrease the cost of moving house is to find a removal company with the best value for your money. If you take into account all the factors that affect moving specialist prices, it is possible to really reduce your moving costs. When looking at quotes for moving house, it is necessary to consider the main issues that increase costs. These are:
Amount of items
Timing of your move
Packing services
Amount of items
The price of a removal company is greatly affected by the amount of items that you would like to transfer to your destination. A larger item load means a longer loading time as well as a higher number of workers required. If you require longer loading times and additional movers, this will cost around €20 per mover per hour. Try getting rid of any items that will not be needed at your new home to reduce the volume of your belongings.
Timing of your move
Most people set their move dates on the weekend, holidays, and on the first or last day of the month to avoid conflicts with their work. While this is reasonable, keep in mind that removal companies also increase their rates on these peak moving days. Not only are movers working on the weekend, they are also able to charge higher prices due to increased demand.
Packing services
Professional packing can greatly reduce your preparation and loading time. However, if you are moving from a small flat with only a small amount of items, it is a good idea to consider packing yourself. Although this may take more time, you will not have to pay for the company's packing services. Again, decluttering is a great way to make moving on your own much more feasible.
Combine these with our stress free removal tips on our moving house page to make your relocation project as cheap and simple as possible.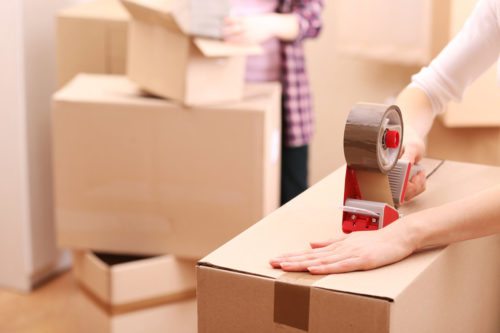 Save up to 40% to lower your overall moving house costs
A move to a new home is very expensive, with numerous fees and taxes to be paid. Although there is not a great deal of flexibility in some of these costs, reducing the price you pay for removal companies will really help save money and of course any amount saved is a good amount. Fill in the form and soon you will receive 6 quotes from companies operating in your area, allowing you to find the best movers for you. It takes only 1 minute and is non-binding, meaning that you can decline the prices if you are not satisfied.