Ready to make that big move abroad but need assistance? Then an international removal company is the solution for you. They will make the necessary arrangements to get your valuables to your new home, whether that is across a border or an entire ocean. This overview will go over the price of international removals, process, and additional important details.
How much do international removals cost?
The biggest expense you will have when relocating abroad is paying for international removals. While there are many factors that affect cost, a few main variables are:
Size of your move: The more items you will transport, the more expensive it will be since prices are partly determined by weight and volume of shipments.
Distance: The farther your destination, the higher the transport costs.
Transport route: Certain routes are more common than others, meaning that they will generally be cheaper due to increased competition and supply.
Transport method: The mode of transport you select will greatly affect price, with airfreight the most expensive and sea freight being the cheapest mode.
Because there are so many variables affecting international moving company prices, it is difficult to calculate the exact price. However, below is an estimation for international shipping costs for moves from Ireland to a few select countries.
International removals cost
| Country | 20ft Shipping Container | 40ft Shipping Container | Airfreight |
| --- | --- | --- | --- |
| Australia | €1,265 - €1,618 | €2,207 - €2,415 | €7,666 - €8,011 |
| Canada | €1,186 - €2,525 | €2,131 - €3,902 | €7,232 - €8,791 |
| USA | €1,099 - €2,671 | €1,641 - €3,466 | €3,783 - €6,343 |
| France | €472 - €736 | €704 - €1,398 | €1,730 - €1,913 |
| Spain | €483 - €820 | €722 - €2,398 | €2,970 - €3,280 |
| Singapore | €1,285 - €1,421 | €1,977 - €2,185 | €5,140 - €5,681 |
Additional international removal costs
Type Of Cost
Cost Details

Price Range

Packing & Unpacking
- Expert packing and unpacking of your belongings

€85 - €445

Insurance
- Varies on amount and type of goods being transported

Starting from €85

Storage
- Added cost while waiting on transit for goods
- Secure place for temporary storage

€85 per month

Customs Duties & Taxes
- Charged based on the value of goods
- Depends on destination country and item

Average rate is 5% - 9%
In addition to transporting your goods from one country to another, these companies offer a wide range of services that include currency transfer, temporary accommodation, and relocation assistance.
Keep your international removal costs down
Due to long distances, shipping methods, and various factors for the cost of moving house, relocating to another country is very expensive. However, with a quick quote request, you will be able to lower the costs of an international move. In only 1 minute, you will reach out to 6 worldwide removal companies, who will give you their best prices based on your needs, and you will find the level of service and option that is right for you. Complete the form now and save up to 40% it goes a long way with international removals.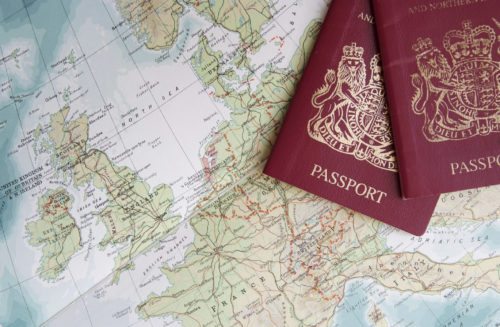 The stages of an international move
International removals consist of 3 main parts:
Collection
Transport
Delivery
Each stage occurs at different times of the moving process and requires specific steps.
Collection
This part involves any packing services that you have requested and loading of items. Your belongings are either loaded onto a vehicle for direct transport to your destination, or for preliminary transit to a shipping or airfreight container.
Based on your level of service that you require, there are several packing options offered by international removal companies.
Full Packing: This is an extensive packing service that covers everything that you would like to move. Professional movers receive training on packing and wrapping for export to ensure that your valuables will be safe for the long journey.
Part Packing: If you only need assistance with packing a few items, this is the best level of service for you. You specify which items you would like the movers to pack or wrap and whether it is one piece of furniture or a few smaller articles.
Fragile Packing: Certain items that are prone to damage require special packing methods or extra protective materials. Movers properly pack fragile items such as china, glass, lamps, or paintings so that they are safe and secure.
Special Requirements: Large or heavy items, such as a piano or safe, also require specialist knowledge and equipment to move. Transporting these items either need more movers or certain equipment to ensure that they will not sustain any damage.
Self-Packing: If you do not have a large amount of items, you can choose to pack everything by yourself. Of course this will not incur any extra costs other than packing materials, but it usually takes a much longer time than hired professional packing services would.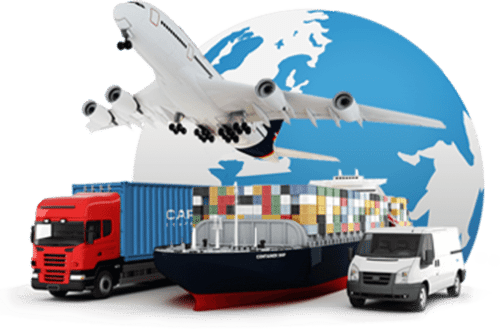 Transport
You have multiple options for transporting your belongings, depending on the destination country, speed, and your budget.
Airfreight
Choosing to transport by plane is the speediest method, allowing you to settle into your new home much more quickly. However, airfreight is also the most expensive mode, meaning that for a large volume of items, it is not very cost-effective.
Overland
In this method, vehicles transport your belongings by road. As such, European destinations mainly use overland removals. You can choose between Full Load and Part Load.
Full Load: This is suitable for larger moves, such as from a 3 or 4-bedroom house, in which you pay for an entire removal vehicle. The vehicle will drive directly to your requested location.
Part Load: This involves sharing transport space with other customers. Although it is cost-effective for smaller moves since you pay for your space, it takes longer, as the vehicle must travel to multiple destinations for the other customers.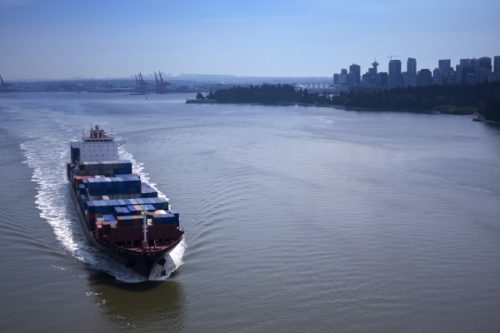 Sea Shipping
Sea containers are the least expensive mode of international shipping. However, depending on the route and multiple other factors, seafreight can also take the longest amount of time. There are three types of sea freight available.
Full Container Load (FCL): You pay for a 20 or 40 foot container for all of your belongings. The container is directly transported to your destination country, after which it will be cleared at customs and delivered to your new home. This is perfect for larger moves, such as a 3 or 4-bedroom house.
Less than Container Load (LCL): Your valuables, in a lift-van, will share container space with other lots of various companies and exporters. A 3rd party handles this, and has lower costs than FCL.
Groupage: Similar to LCL, groupage also involves sharing a container with other customers. However, you share shipment space with other customers of your removal company. While this is more cost-effective than LCL because there are no 3rd party fees, total transit time is higher since groupage shipments only leave once the container is filled.
Delivery
Delivery consists of moving your items to your new home, unloading, as well as unpacking of your goods.
After the container arrives at the destination port, your specific load is then transported by land to your new residence. Your items will be unloaded and unpacked in their corresponding rooms after arrival.
European removals
If you are relocating to a country in mainland Europe, the cost is much lower than other destinations like North America or Asia. Close proximity and the relatively free movement of goods between EU countries make European removals much easier, cheaper, and quicker.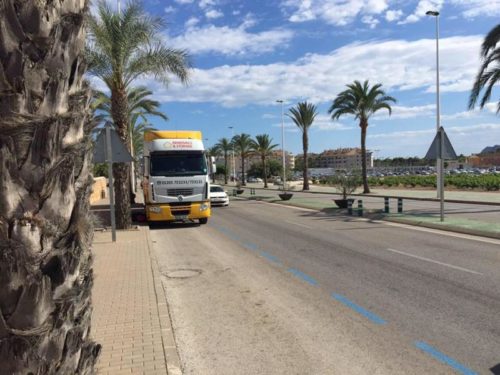 While sending your belongings by air is the fastest mode, it is generally more expensive than overland or sea shipping. Transport via ship is the cheapest option, however it takes a while for your items to arrive at the destination port. In between lies overland shipping, which is cost-effective and quick. High connectivity within Europe through roads make overland shipping a great choice.
Removal firms will assist with all sides of your relocation to a European country. This is especially useful since you will be able to focus your time and energy on more pressing matters. These can involve preparations for your new job, sorting out your new life in the big city, or fully enjoying the sun in the Mediterranean.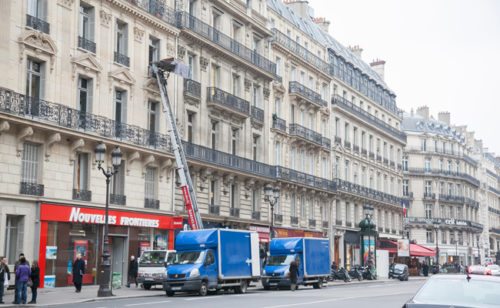 Be prepared with insurance
An insurance plan should cover all relocations, whether it is just around the corner or around the world. However, since international removals involve long distances and many more uncontrollable factors, it is imperative to be fully insured. Although most international movers have basic limited liability coverage, it usually does not fully match the value of your belongings. To have better compensation, we recommend you to obtain removals insurance for your prized possessions for the cost of replacement.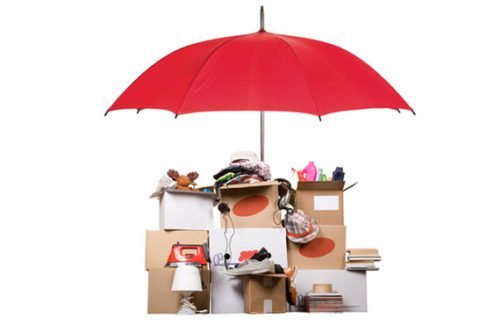 You need to decide what items you will be taking, after which you provide a list of your belongings and their values to the insurer before your moving day. This is to confirm the conditions of your items before transport. If you need to make any claims after delivery, you have a limited period that varies depending on your insurance provider. We urge you to make sure your company's claims procedure is clear and easy to understand, and if necessary, make claims as soon as possible.
To lower your insurance costs, first think about your valuables that you want to insure. For example, you should insure an item that will be difficult to replace in your new country. In addition, it is in your best interest to look around for the provider that best matches your needs. While most removal companies offer insurance coverage, you are not restricted to their plans as there are several 3rd party companies available.
Check out our moving abroad section to learn about how to find the best international moving company for you.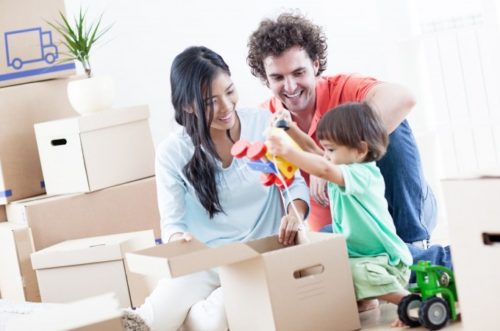 An international move is easy with the right company
If you are looking for a removal company for your big move to another country, then comparing quotes will help you decide. Once you see the different prices and services side by side, you will quickly determine the appropriate company for you. With savings of up to 40%, it is the best way to lower moving costs, especially since international removals involve significant financial resources.  a minute to fill out the form and you will receive up to 6 quotes from trusted international movers.