Moving house is full of confusion and stress—things that leave you tired and overwhelmed. Moving is such a hassle and incredibly onerous, but once it's over, you'll be able to sit back, relax, and enjoy your new home. We're here to help you with all that. Follow these moving house tips to make sure everything goes according to plan.
One of the best things you can do when moving is giving yourself plenty of time to sort everything out. This includes everything from looking for the right removal company to packing. And yes, packing takes time, unfortunately.
Booking movers early on ensures that you are able to find a date without exorbitant prices. Keep in mind that timing is very important when moving, as last minute requests and moves during the peak season are more expensive.
Also, once you've set your moving date, start packing. Begin with items you don't use regularly so go through your spare rooms, garage, attics, or utility room.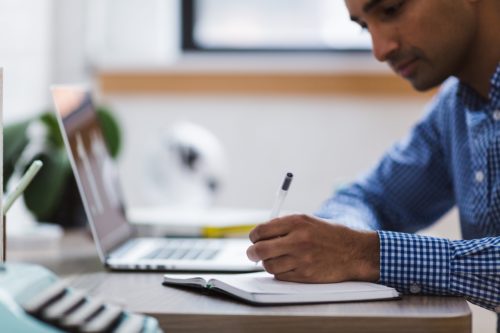 Creating an inventory of all your items is crucial to being organised. Take a tour around your entire house, room by room, and list the items that you'll take to your new home.
An inventory makes it so much easier to keep track of everything throughout the whole moving process. You'll know which items are packed. And when the movers come around to transport your belongings, you'll be certain that nothing is lost.
To go even further, use a moving house checklist to help you stay on track when preparing for your big day. Used in conjunction with the inventory, this will be incredibly useful in staying organised.
Let's face it, we all have a lot of stuff. Over time we collect loads of things that are probably not necessary. Unfortunately, these items make moving much more difficult and expensive. Instead, moving house is the best time to declutter.
Moving items that you don't use and won't need to your new place is a waste of both your time and your money. Be strict and efficient—if you haven't used something in a year, it's time to get rid of it.
Reducing the amount of items to be transported makes it easier for the movers and for you. Imagine all the savings if you're not packing and moving things that you don't need.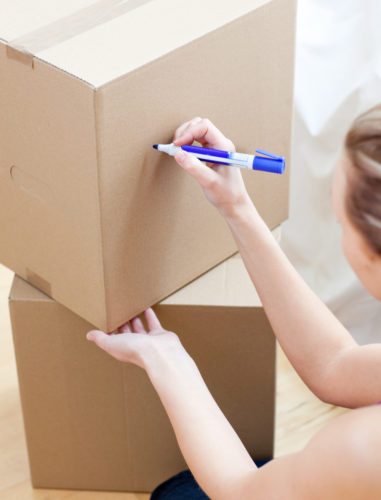 Label extensively and accurately
As you do your organising, labelling will do wonders. Add labels to the boxes so that you know what's inside as well as their destination room.
On the label, write the contents of each box as well as the room it should go to. This will help you keep track of all your possessions and make it easier for the removalists. They'll know where to put each box, speeding up the whole moving process.
Introduce colour coding to your labels to enhance your organisation even more. These colours can designate item types or the rooms they are meant for.
Pack document and survival boxes
Store important documents and copies in a box or file that you can easily access. These include passports, insurance papers, housing and rental information, bank details, and other vital papers. Place it somewhere you won't lose or forget about easily.
Also, pack a box with things that you'll need during the first few days at your new home. This includes paper towels, bin bags, box cutters and scissors, linen, toiletries, cutlery, tea, coffee, and other useful items.
This task is easily overlooked but you'll be glad that you did it. There's nothing worse than having to hunt for bed linens or toilet paper after a long and tiring day of moving.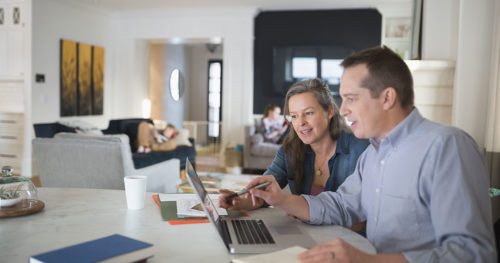 Research as much as possible
Moving often comes with a sense of uncertainty and the fear of the unknown. The best way to mitigate this is to gather as much information as you can about everything to do with your move. Research as much as you can on the moving process, such as the costs involved and the services that professionals offer.
Also, research into your new area, either by searching online or actually visiting. This is your new home so you should take the time to get to know the area. Look at local pubs, shops, and restaurants, as well as parks and facilities. Who knows? You might even make a few friends when you meet your soon-to-be neighbours.
Photograph certain parts of your home that you'd like to recreate at your new place. These include shelves, wall displays, and electronic configurations. You'll have a visual guide when setting up your new house.
Take photos of your meters and take note of their readings. Use these as references for your utility providers to protect yourself from any utility bill issues.
Finally, take photos of your home before and after packing for your memories! Moving house is a momentous occasion that will probably make you feel emotional. You've made countless memories in your old house so photos will help you remember them.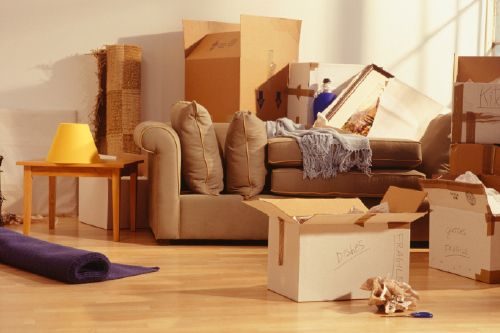 One extra tip
If you've followed the moving house tips above, then you'll make your move much more manageable. However, there is one other thing you should do and that is to compare moving company prices. Set multiple quotes side by side to find the best company and price for you. Use our form to make your search easy now! It's free and only takes 1 minute.