Thinking of hiring a man with a van hire company? No matter what sort of moving job you need done, it is certainly worth considering a man with a van company. Continue reading to learn about the costs, services, and tips for hiring the right man with a van company.

What are the average costs of man with a van hire?
It is important to note the cost of hiring a man with a van varies from city to city. If you live in Dublin, the average price of a man and van hourly rate will be greater compared to other cities. Likewise, if you live in a hard to get to rural location, then you can expect to pay a little more.
On the other hand, prices can be cheaper if there happens to be a lot of competition in your local area or in places where there are no hidden costs like on-street parking fees to take into consideration. There again, prices will vary according to when you want a job done. If you are clearing out an office over the course of a bank holiday weekend, for example, then the unsocial hours required to complete the job will usually mean a greater price is quoted for.
On the other hand, jobs that are undertaken in mid-winter when demand for man and van services is commonly lower means that you may be able to secure some of the best pricing around. It all depends on the local market factors in your particular area which is why it is important not to go with the first price you see but to shop around. Nevertheless, the average costs you can expect to pay depend on the size of the van being used and whether additional operatives are needed to do the lifting work alongside the one man that the service usually comes with. Please see the table, below, for further average pricing information.
| Type of Van | First Two Hours | Each Subsequent Hour | Hourly Surcharge Per Extra Operative |
| --- | --- | --- | --- |
| Transit | €80 | €45 | €15 |
| Luton | €100 | €55 | €20 |
| Lorry | €180 | €85 | €25 |
Hire the best man with a van near you
Of course, each company you approach has its own pricing structure based on the sort of work it specialises in, what sort of fleet of vans is operated and your proximity to their headquarters. Nonetheless, the table is a guide for you to work out how much you can expect to pay for a typical sort of job. To make it easier for you to compare the prices of services offered by man and van companies without any fuss, all you need to do is to fill out the quote request on this page. By doing so, you will obtain up to 6 non-binding quotations into your inbox, all from completing a time saving and easy-to-use single request form.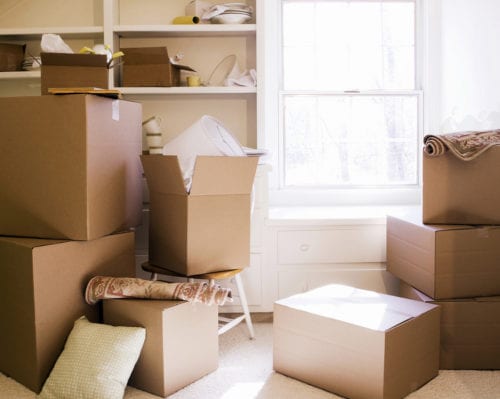 What are the advantages of hiring man with a van?
One of the key benefits of hiring a man with a van business is that they are usually flexible. You can use their services to move from one flat to another with ease. Some people even use them to move house so long as they live in a relatively modest dwelling of no more than a couple of bedrooms, that is. There again, they are used to relocate office when businesses are moving since they are capable of shifting office furniture and filing cabinets as much as business stock from A to B.
Sometimes people just hire a van company at the last minute – almost on a whim – because the mood has struck them for a clear out of a garden shed, a garage or the contents of their loft and they want to get rid of items that have been hanging around for years by striking while the iron is hot, so to speak. In other words, the versatility of man and van companies means that you can put them to virtually any use you can think of so long as you are not considering transporting hazardous material or items which need special training to handle, such as grand pianos, for instance.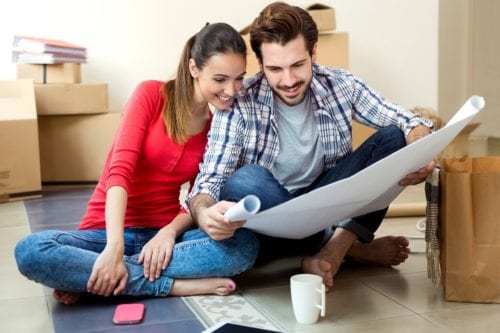 The other big advantage of a man and van service is that it does not necessarily need to be about picking up items in one location and unloading them in another like a conventional removals business tends to operate. With a man and van company, you can collect several items from your home, have some of them taken to the municipal tip, others to a local charity shop and drop others off with friends. In some cases, this means that businesses use them for making deliveries when their usual courier is not available, special deliveries need to be made or for when an oversized item has been sold.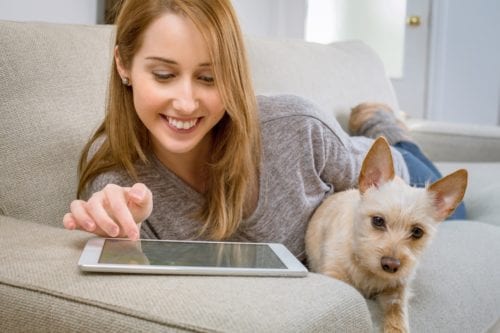 When should I start the hiring process?
This is a frequently asked question and the answer to it is fairly straightforward: as soon as possible. Having said that, if you are sounding out moving companies without the full details of what you need done, then it is hard for them to give you an accurate quotation. If you already know what needs to be picked up and where it needs to go, then the only other factor to take into consideration is when you want the job done.
If you ask for a job to be completed with only a few days to go, then it is likely the price you will pay will be higher because other bookings will already have been made that day. Reserving your job as early as possible tends to result in the lowest prices being offered. When you don't know how long a job will take – for example, when you need to clear out an entire property – make sure you obtain pricing for additional hours on the project and that the company you hire does not have another job lined up to complete by a certain time after your one. Again, booking early tends to avoid such scheduling issues.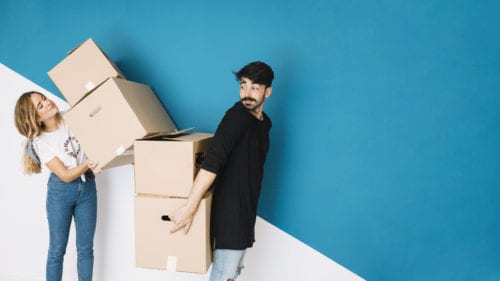 Tips for hiring the right man with a van company
In summary, you should:
Shop around – not all service providers offer the same work or charge with the same pricing structure.
Confirm your price – make sure there are no hidden extras for the sort of job you are requesting.
Obtain multiple quotes – don't accept the first price you see.
Book early – this helps to ensure everything goes smoothly.
Need help hiring a man with a van? Fill in the form
To save time and effort ringing around for man and van pricing, fill in the form on our site. You'll receive up to 6 quotes from companies near you in just a few days.  You'll be glad you did because man and van rental firms tend to respond quickly and with favourable pricing because they know you are looking for the most competitive quotations.