Moving home is often a challenging and stressful process especially if it's your first house move. This article will inform you about the crucial aspects of hiring a removal van, such as what size to choose and when to book it.

How much does hiring a removal van cost?
One of the first things you'll need to decide is whether to hire a self-drive removal van or book a man with a van service. A self-drive van is the cheapest option but a house move always involves a lot of hard work and stress. The price tables below illustrate the average costs of self-drive removal vans and the hourly rates of removal companies.
Daily self-drive removal van rental rates
| Type Of Van | Loading Capacity | Price Range |
| --- | --- | --- |
| Medium Wheel Base (MWB) | 8 - 10 m3 | €45 - €55 |
| Long Wheel Base (LWB) | 10 - 14 m3 | €65 - €85 |
| Dublin Van | 15 - 18 m3 | €85 - €110 |
The average man with a van hourly rental rates
| Type of Van | 1 Man | 2-3 Men | 4 Men |
| --- | --- | --- | --- |
| Transit Van | €40 - €50 | €55 - €75 | €80 - €95 |
| Dublin Van | €45 - €50 | €60 - €80 | €95 - €120 |
It can be hard to work out what size van or lorry you will need.
A move with 25 boxes, a washing machine and a double bed will probably require an MWB transit van, the smallest type of vehicle which can roughly cope with the contents of a closely packed garden shed. A two-bedroom flat will usually need a 3.5 tonne Dublin van with a tail lift and a 3-bedroom house a 7.5 tonne Dublin box van.
This is just an approximate guide and it's always a good idea to ask your removal company for advice on which van to choose as they will be able to give you a clearer indication of the vehicle you need based on your individual circumstances.
Get your quotes and move easily!
Once you know what type of removal service you require, the quickest way of finding out what the removal costs are likely to be is to complete our straightforward online form. You'll receive free, no-obligation quotes from up to 6 approved local removal companies. This service is the quickest way of comparing costs and securing the best deal for you and your family.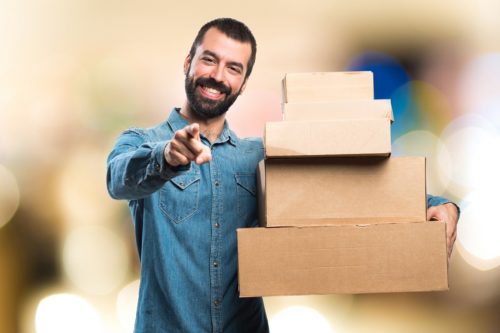 When should you hire a removal van?
You can contact a removal company at any time for pricing information and advice, but approximately four to six weeks before your removal date is the best time to hire a removal van. As the process of buying and selling a house can be very long and drawn out, there is little advantage to booking a service many months in advance. Securing a date can't really be done until you know the date you are going to exchange and completion. Friday is the most popular day for people to move house as there is the weekend to sort things out, but you may find you have more choice if you choose a different day. Spring and summer is also the busiest time for removal companies and you may be able to secure a discount if moving in the autumn or winter months.
When is hiring a removal van practical?
If you're planning to hire a van and drive it yourself, you won't need to give quite as much notice. It should be possible to book a van of the size you need a week or even a few days before the date of the planned move.
Although not for the faint-hearted, if you are on a budget and are strong and willing, it can be practical to hire a removal van, rope some friends in to help, and drive it yourself. This is easiest if you are moving between studio flats, student accommodation or a one-bedroomed flat. A top tip is to make sure you can fit everything in the hire van in one go rather than planning for several trips back and forth, which is only ever advisable if you already have the keys to your new home. And don't forget to supply lots of cold drinks, beer and pizza to reward your helpers!
What are the costs of hiring a removal van?
The cost of hiring a removal van depends on various factors. The distance involved is a major one, as is the size of the move. A household with numerous bedrooms and living rooms will have more belongings and furniture to move than someone moving into a one or two bedroomed flat.
When sourcing quotes from removal companies or a man with a van operation, find out how they calculate their prices. If they charge per mile for the distance or for the length of time travelled, for example, could make quite a big difference if you are travelling through a busy city centre with slow-moving traffic or if there are significant travel delays caused by roadworks etc. on the journey. whether they charge per mile. If you are moving to a built-up urban area, you may also require a temporary parking permit for the removal van.
It is also a good idea to take the cost of insurance and packing materials into the budget. Some removal companies will provide as many boxes as you need, while others loan than on a deposit basis (you need to return them for your refund). Others still don't include them in the quote and you will have to supply your own. Don't forget to check whether you have a valid driving licence for the removal van. Anything bigger than a 3.5 tonne Dublin van will need a Category C1 driving licence.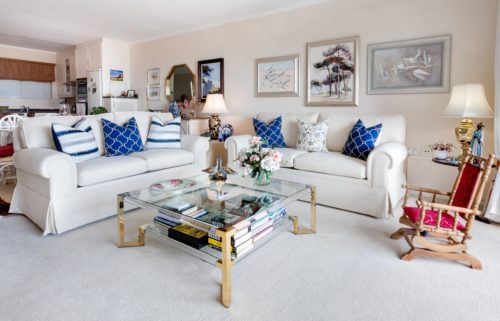 Why hire a company instead?
Using the services of a removal company is more expensive but the advantages are huge. Removal men are experts at packing and will be able to load and unload much more quickly and are highly skilled at loading the truck in the most efficient way reducing the likelihood for a second vehicle. You can even pay for a complete packing service so you don't need to even think about packing more than a packed lunch on moving day.
A good removal company will be fully insured in case of any damage incurred to your belongings throughout the process, although this is less likely than if you were to do it yourself as they will have strategies in place to protect your furniture from the motions of the vehicle and any bumps and knocks whilst going along the road. Using a removal company instantly removes a huge amount of pressure. Finally, professionalism is guaranteed. Removal companies depend on word of mouth, so are highly likely to give an excellent standard of service and great value for money.
Tips for your move
Ask around – if you know anyone who has recently moved, ask them for their recommendations
Look for a firm with a Certificate of Professional Competence (CPC)
Read customer testimonials before hiring a removal van service
Get a number of quotes and compare services thoroughly before making your decision
Check your home insurance policy and find out whether it covers removal costs
Compare and save 40% on removal company costs
There is no doubt about it, moving house is an expensive business and you are probably keen to save as much money as you can. Luckily, you can potentially save a great deal of time and money on a removal company or a man with a van service by completing the online form. You will quickly receive up to 6 quotes from trusted local services – all of which are completely free and with no-obligation.