Moving an entire household is often thought to be a very stressful life moment. Luckily, removal companies are there to help you during this time; they provide a wide range of moving services to make your move as easy as possible. Learn about the prices and details of these services here.
How much do moving services cost?
Removal specialists offer a diverse set of services, meaning you are able to fully customise the package that you need. Do you need assistance with disassembly of your furniture? Or would you like someone to clean your old home to ensure you get your deposit back? Whatever your circumstances, moving companies will help you with any of your requests.
However, you probably are also concerned about the price of these moving services. While determining the exact cost is difficult because it depends on the company, we have provided a table to show the range of prices to expect for each service offered.
Prices of common moving services
Option
Benefits

Price

Packing
- Professional packing of your belongings
- Secure wrapping and boxing of items

€170 - €450

Packing Materials
- Purpose-made supplies for packing
- Strong and stable boxes, bubble wrap, covers, tape

€135 - €170

Disassembly and Reassembly
- Help with assembly / disassembly of furniture

€140

Handyman
- Expert to dismantle and install electrical and lighting fixtures, appliances, etc.

€55

Storage
- Space if you cannot move immediately
 

€35 per week

Cleaning
- Cleaning of old and new house
 

€20 per hour

Parking Permit
- Ability to park in front of property
- Price depends on area and trade association membership

€35 - €85

Piano Removal
- Proper care and specialist equipment for safe removal
- Remove and replace doors or windows for access

€135 - €540
The table below displays an example of how much it would cost to hire a variety of services to supplement a 3-bedroom house move.
Cost of services for a 3-bedroom home
Option
Details

Price

Packing
- Packing of contents of a 3-bedroom house

€280

Packing Materials
- Various sized boxes, packing paper, bubble wrap, and packing tape

€110

Disassembly and Reassembly
- Disassembly of items to be packed
- Reassembly once delivered to new home

€140

Storage
- Use of storage facility for 1 month

€135

Cleaning
- Entire home cleaning - vacuuming, dusting, wiping, etc.

€320

Total
- Cost of additional services for a 3-bedroom house

€985
Save 40% on moving services by comparing
Are you in need of storage facilities to house some of your belongings temporarily? Or perhaps you have particularly large items to move such as a piano or antique wardrobe? Removalists are happy to help with any request you may have. Complete our free, non-binding quote request form—in just 1 day, 6 trusted, local companies will contact you with their best offers.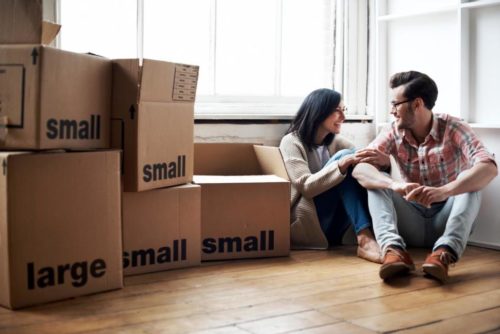 What services do removal companies offer?
Wondering about what type of things removal specialists are able to help with? In this section, you will find descriptions for the moving services that are available. Removal companies are there to help you with any request you might have, whether it is just a few extra packing materials for your household goods to sorting out customs and duties for your international move. The moving services offered are:
House removals
Office removals
Furniture removals
International removals
Packing services
Packing materials
Specialist removals
Piano removals
Cleaning
Disassembly/reassembly
Handyman services
Storage
Insurance
Administrative services
House removals
Movers will load your household contents onto their vehicle and drive them to your new place. Whether your move involves a short 2 kilometre drive or a 200 kilometre journey to another city, professional movers will efficiently and safely transport your items to your new home. Fully trained, experienced, and specialised movers make house removals as easy and stress free as possible.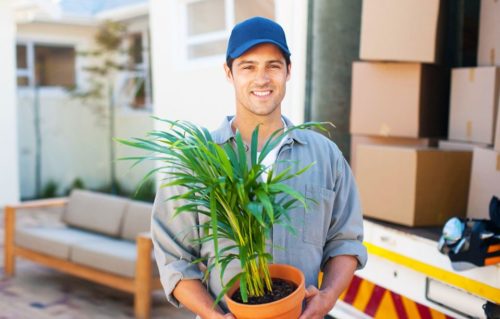 Office removals
For businesses looking to relocate their office, removal specialists also offer specialised services dedicated to office removals. Moving offices or commercial premises, if not handled properly, can be hugely disruptive and result in loss of productivity. Fortunately, removal companies have the expertise, equipment, and strategies such as storage facilities, employee transitioning programs, after-move care, and technology migration.
Furniture removals
If you just need to move a few pieces of furniture, professional removers have the knowledge and skill to safely transport your items. With special equipment and packing techniques, your furniture will arrive to its destination in pristine condition. Furniture removals are the perfect option if you only require transport for your furniture or if you have sold an article online and need a way to deliver it to the new owner.
International removals
A move abroad is incredibly complex and stressful—if completed all by yourself. With a moving company, you will be able to alleviate this stress. International removals are made easy with professional removers; they will arrange for shipping, sort out customs paperwork, and even assist with cultural or language training to better transition to your new country, if requested.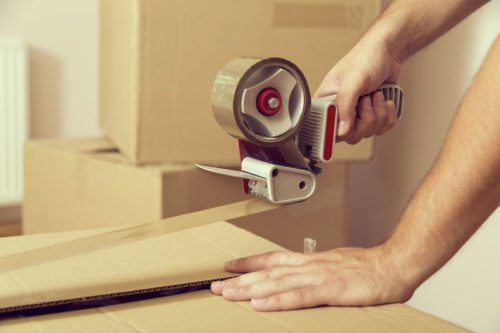 Packing services
We all know that one of the most boring and tiring tasks of moving is packing. It can be monotonous and, depending on what you will be moving, exhausting. However, if you put some of this burden on a removal company, you can spend your valuable time on other important matters. Movers are specially trained and have the proper packing equipment to ensure your items are safe and secure during the entire journey.
Packing materials
If you prefer to complete your packing on your own, packing materials are available for purchase. Additionally, some companies include the price of packing supplies in their packing service, while others do not. As such, it is important to have a general idea of prices.
Packing materials cost
| Packing Material | Price |
| --- | --- |
| Large Box (45cm x 45cm x 52cm) | €3.90 each |
| Medium Box (43cm x 43cm x 48cm) | €3.40 each |
| Small Box (30cm x 30cm x 48cm) | €2.80 each |
| Wardrobe box with hanging bar (51cm x 45cm x 122cm) | €11.10 each |
| Packing Tape (48mm x 66mm) | €1.70 per roll |
| Bubble Wrap (100m x 50cm) | €22.40 each |
| Packing Paper (500 sheets per ream) | €13.40 each |
| Moving Blanket/Cover (200cm x 150cm) | €5.60 each |
Specialist removals
Certain large, heavy, or bulky items such as wardrobes or cabinets require particular equipment and more movers. Furniture lifts or cranes are needed to safely transport these larger items. Furthermore, antique or fragile possessions, such as paintings, crockery, or family heirlooms require extra protective measures to ensure that your precious items are not damaged, lost, or lose their value.
Piano removals
A common request is to move a piano. Extra care is needed for these heavy instruments since a slight knock could detune the piano, adding more costs for tuning it once again. Appropriate padding, wrapping, and lifting equipment—provided by moving companies—are necessary to ensure that your piano arrives at your new home in tune and undamaged.
Cleaning
We understand that the big moving day is mentally and physically tiring. After a long day of loading, driving, unloading, and unpacking, you will probably not be in the mood to clean. With cleaning services, movers can prepare your new home, getting rid of the mess that movers can create. This service is also available to clean your old home to have it ready for the new tenants or for the landlord.
Disassembly/reassembly
To make your packing go even more quickly, movers have a service where they will disassemble any furniture you designate. This way, they can quickly be packed up into boxes, speeding up the whole moving process. Additionally, on the other end, removalists can assemble any of the furniture again, allowing you to settle into your new home quickly.
Handyman services
Occasionally, you may need to install appliances, sockets, or light fixtures in your new place of residence. Alternatively, you might need to uninstall home appliances at your old place, such as a fridge or washing machine, and have them ready for transport. In any case, handyman services are available to handle these technical issues.
Storage
If you are not able to receive the keys to your home due to an unexpected circumstance, or if you simply want a place to keep some of your belongings while you get your new house ready, you are able to use storage facilities. Some moving companies have their own storage facilities with features such as 24-hour access self-storage, CCTV surveillance, or container storage.

Insurance
The best removal companies pride themselves in their ability to keep you and your items safe and transport them quickly and efficiently. They do their best to make sure nothing goes wrong. However, we understand that there are some events that are out of our hands. That is why companies have insurance policies that go beyond covering the movers' liability—they can cover the value of your goods, the cost of replacement, or total loss.
Administrative services
To make life easier for you, professional removal companies offer services to handle the administrative tasks related to your move. These include applying for parking suspensions or dispensation, paying congestion charges, shipment consolidation, and customs and duties. If you request these services, you will save time for other important matters such as packing or adjusting to your new home.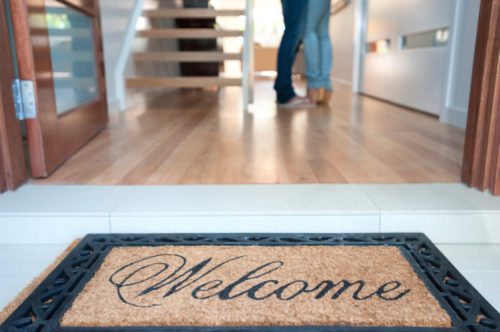 Save on moving services for anything you need
All of the services that removal companies offer allow you to fully tailor your moving package to your needs and wants. However, your best course of action is to find the optimal level of service and price for your needs. To do this, compare quotes from multiple companies. By providing your information below, you will reach out to up to 6 companies, who will reach back to you with their offers. Save up to 40% on your total removal costs now!