If you are in need of a removal company but would like information about hiring movers, then you have come to the right place. On this page, you will find the costs, the duties, and other important information about movers that you need to know before hiring someone.
How much do movers cost?
You have multiple options when it comes to moving house, each differing on the level of service that they offer. The type of move you need will also influence your choice. For example, if you are moving from a 1-person flat, hiring a van with a couple of movers will be enough.
However, if you are moving the contents of a whole house, you will most likely need to hire a full removals company, with a larger capacity vehicle and more movers. The size of your move affects the type of movers you will need, and thus the price will also change. The price of hiring movers also depends on the following factors:
The distance between your new and old homes
Accessibility of each home
Timing of your move
Extra services that you request
In the tables below, the average costs of both long and short-distance moves are shown.
Long distance move (greater than 50 kilometres)
| Number Of Bedrooms | Average Fixed Rate | Average Extra Packing Costs |
| --- | --- | --- |
| 1 | €475 | €200 |
| 2 | €600 | €250 |
| 3 | €900 | €300 |
| 4 | €1,000 | €400 |
Local move (less than 50 kilometres)
| Number Of Movers | Cost Per Hour (2 Hour Minimum) | Packing Cost (Per Hour & Per Packer) |
| --- | --- | --- |
| 2 | €60 | €20 |
| 3 | €90 | €20 |
| 4 | €120 | €20 |
| 5 | €160 | €20 |
In addition to the rates for hiring movers and extra packing costs, removal company prices depend on what extra services you need. This includes handyman, storage, cleaning, or piano removal services. Our removal costs page has a more comprehensive breakdown.
How to save up to 40% on the cost of movers
Because of the numerous factors affecting costs, different companies will calculate their prices in their own way, making it difficult to obtain accurate or consistent estimations. The best way to get a general idea of costs is to compare the prices of multiple removal specialists in your area, with potential savings of up to 40% on your total moving costs. Complete the form below, send a quote request to companies in your area, and receive up to 6 offers. The request takes only 1 minute and is non-binding, meaning that if you are not satisfied with the quotes, you can decline the offers.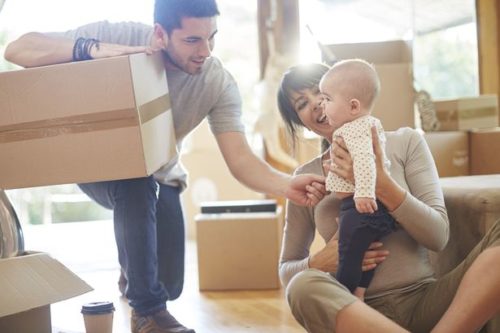 What movers can do for you
Movers will assist you in transferring your valuables from your old house to your new home, ensuring that they arrive safely and on time. While movers' main duty is to transport the contents of your home to your new destination, they also offer other services to help make your move as stress free as possible.
Disassembly and reassembly: Moving companies can take care of disassembling your furniture to make them ready for packing. At the other end of the trip, they will unpack and assemble your items in the destination room.
Packing services: We know that packing is one of the most time-consuming tasks when moving. That is why removal companies will pack all your requested items so that you can spend your time doing more important things. Depending on the company, packing materials may not be included in the price so be sure to confirm this with your movers.
Cleaning: Removalists have cleaning services to ensure that your old home is completely ready for the new tenants or owners. This service covers your entire home and includes hoovering of rooms, dusting, and kitchen and bathroom cleaning.
Storage: If there is an unexpected delay in receiving the keys to your new house, or if you would just like to keep your items somewhere safe while you prepare your new home, removal companies have got you covered. Movers have large, secure facilities to store your items for short or long-term periods.
Speciality items and pianos: If you have fragile items that need extra protection, movers have the equipment and tricks to ensure they will not take any damage during the move. Also, some companies have a dedicated service for transporting pianos.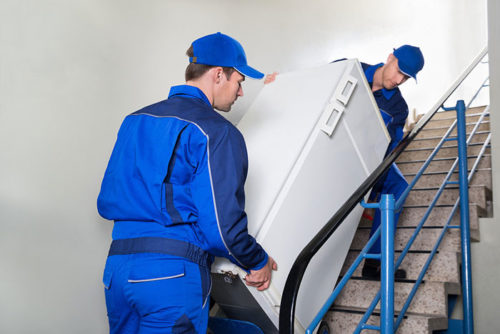 Finding a reputable removal company
To ensure that you find moving companies that you can trust, follow these tips:
Request and compare at least 3 quotes so that you know the appropriate price range for removal services. This also helps with determining the company that best matches your needs and moving budget.
Look for companies with the proper credentials. The best movers are members of trade organisations such as the Fédération Internationale des Déménageurs Internationaux (FIDI). This means that the company has passed the top quality standards of each organisation.
Ask friends and family for removal company recommendations and their experiences. Hearing first-hand accounts of hiring movers from people you trust is a great way to review companies.
Once you have contacted a removal company, we encourage you to arrange a house survey. These are usually free of charge and benefit both you and the movers. You'll receive a more detailed breakdown of prices and the removalists will be able to better plan the logistics of your move.
Use these tips to find the best moving company for you. If you follow these tips, you will be able to determine which company is the best choice and you will rest easy knowing that your prized possessions are in good hands.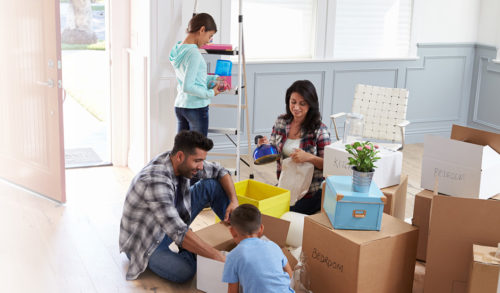 Compare and save 40% on removal company costs
Are you looking for a reliable moving company but do not want to pay too much? The best way to save on moving costs is to compare quotes. Since there are many removal companies, each with their own method for calculating prices, it is in your best interest to compare multiple price offers. Enter your information below and soon you will obtain up to 6 quotations from movers in your area. The request takes 1 minute, is completely free, and you have no obligation to accept any offer until you are satisfied.